The Kenyan government through the Ministry of Foreign Affairs on Tuesday revealed the number of Kenyans who have died from COVID-19 related issues. This comes days after reports that the US had surpassed Italy's death toll after recording over 20,000 deaths.
Speaking during a press conference on Tuesday, Foreign Affairs PS Macharia Kamau mentioned that 7 Kenyans have died as a result of situations related to COVID-19 in the USA and Sweden. 5 are from the United States of America and 2 from Sweden.
Among the 5 deaths reported is Ms. Ruth Anyango Ogonda an Administrative Attaché from Los Angeles; who had an underlying illness. Even with this report, the PS mentioned that the deaths may not necessarily be as a result of COVID-19 but situations linked to it.
He then requested Kenyans to allow the government to bury those who die abroad within 24 hours. PS Kamau also sympathized with the fact that bodies of dead Kenyans cannot be brought into the country but assured Kenyans that they will make sure they are put in best conditions.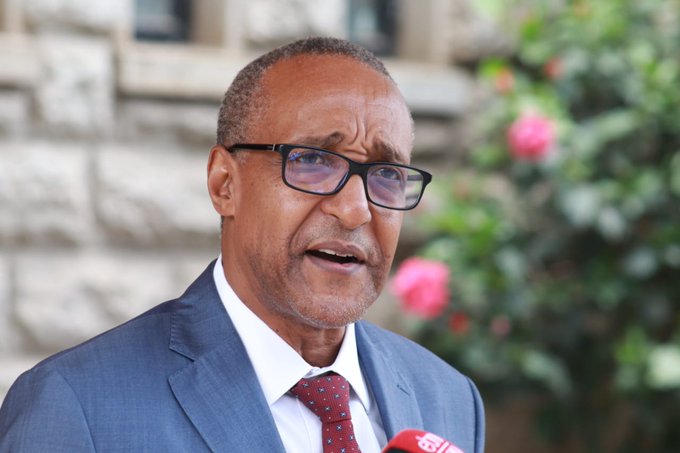 The ministry has also ruled out the suggestion that Kenyans in affected areas should be evacuated implying that this will be an overwhelming move for the country.
"Anyone who is clear-headed and thoughtful about the situation that we are facing in the world will recognize that it is simply impossible for us to be as responsive as we would like to be," he said
The PS cited an example of how they evacuated Kenyans from Libya during a time of war mentioning it was easier to evacuate its citizens since aircraft could still fly in and out of the country. He also urged Kenyans to wait until the situation is calm and lockdowns come to an end.
"Many times we send aircraft or help to our diaspora who are caught up in situations abroad… we have to wait until this situation blows over and the lockdown ends" he said
He also appealed to the diaspora around the world to be understanding of the current situation and work closely with the ambassadors abroad in order to get the support they need.
Comments
comments